Update April 4, 2023: our daughter Jen is five months old! All good here, thanks.
Update November 2, 2022: we have our baby shower photos done, finally. Our daughter Jen is due on the 4th!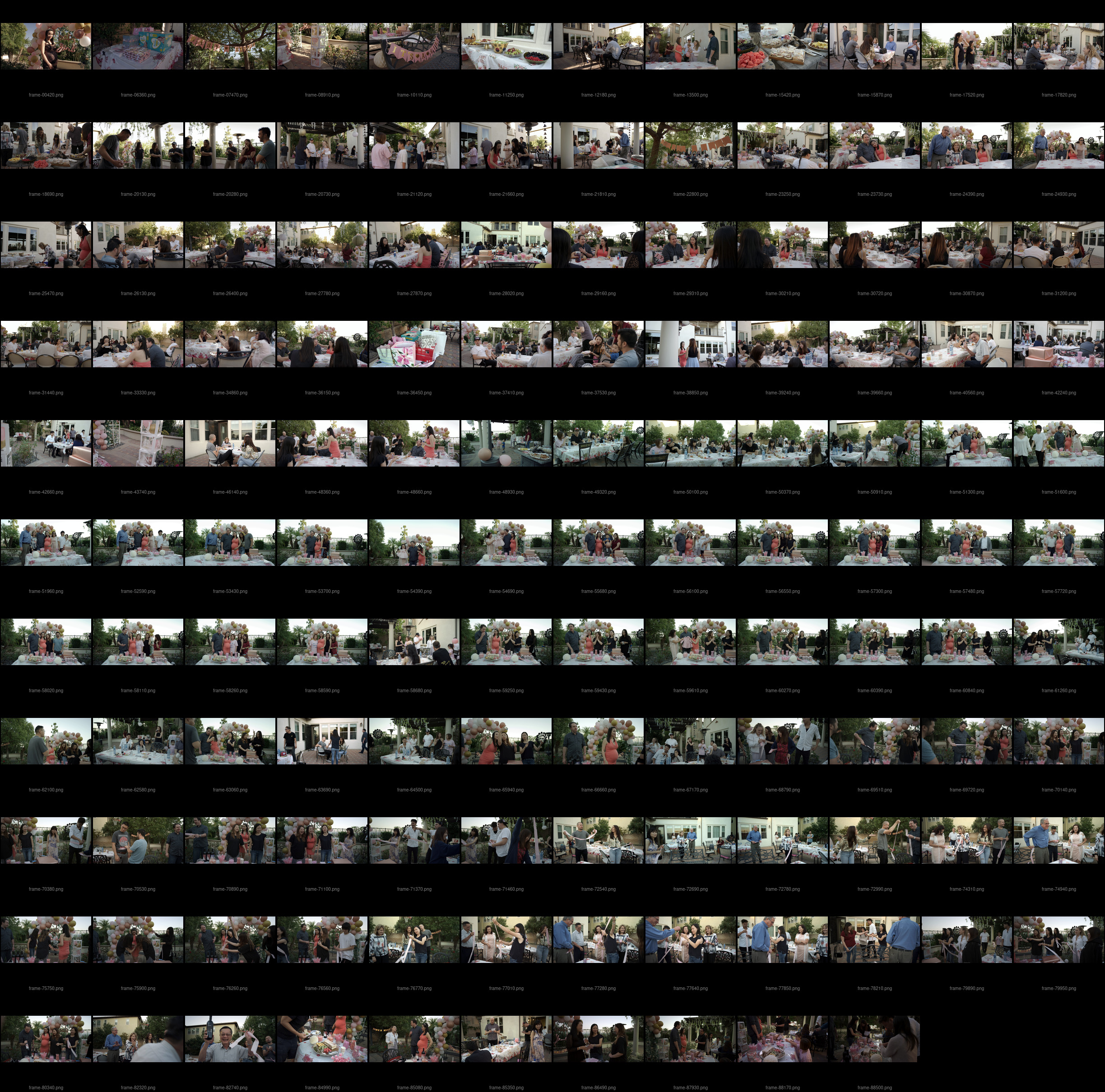 Update April 30, 2022: we finally have the photos done. Sorry for the delay...will be picking out the best ones, but here is a contact sheet: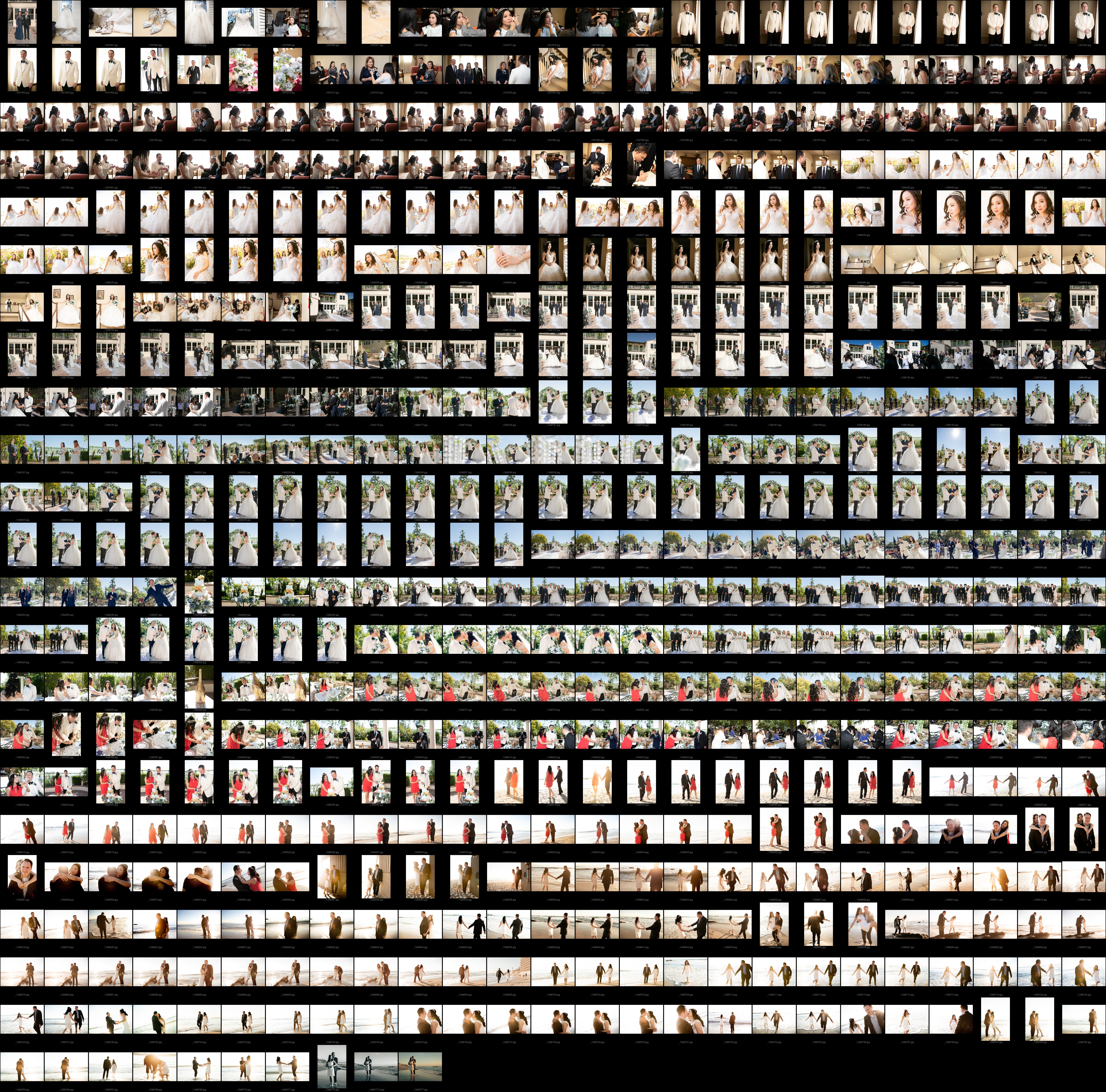 Update February 14, 2022: we got married in a nano-ceremony this weekend. Pics and video forthcoming! Samples:


UPDATE 1/5/2022: Due to COVID-19 and the recent Omicron surge, we are planning an immediate family-only "micro ceremony" in the near future and a normal reception later. Updates will be communicated on this page.
Introduction
As I blew out the candles on my birthday cake on September 2, 2021, I made a wish: "Please god, let me meet the woman of my dreams this year." Little did I know, it would actually happen! We met on Bumble within a day of my wish in September. Neither of us was expecting this to happen so quickly, but hey-- when you know, you know. I ended up visiting Tina in L.A. numerous times over the next couple of months until inviting her and Sherry (Tina's Mom) to Thanksgiving, which I hosted in Belmont (Bay Area). My parents came over and we all had a great dinner. Later that evening, I surprised Tina with a ring. As a first-timer, my proposal was amateurish, but she still said yes (thank god). From that point on, there are fireworks, no joke. I am in the Fourth of July every day! We are each other's Mr. and Ms. Right. We were both holding out for this and refusing to settle/compromise, which is why it took so long for both of us to find each other. I knew on our first date; I briefly met Sherry after my and Tina's second date, and it turns out that Sherry promptly told Tina that I could be the one (lol). We wish we had met each other 20 years ago, but let's be honest: what we have together has been worth the wait. We are going to split our time between L.A. and the Bay Area, and we'll take it from there.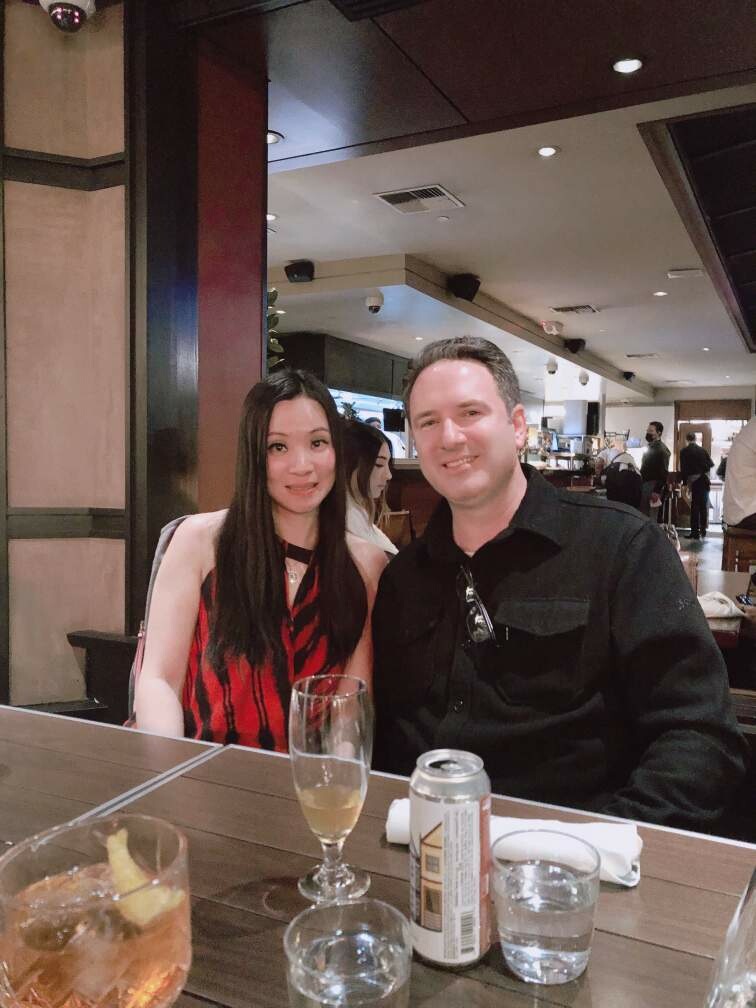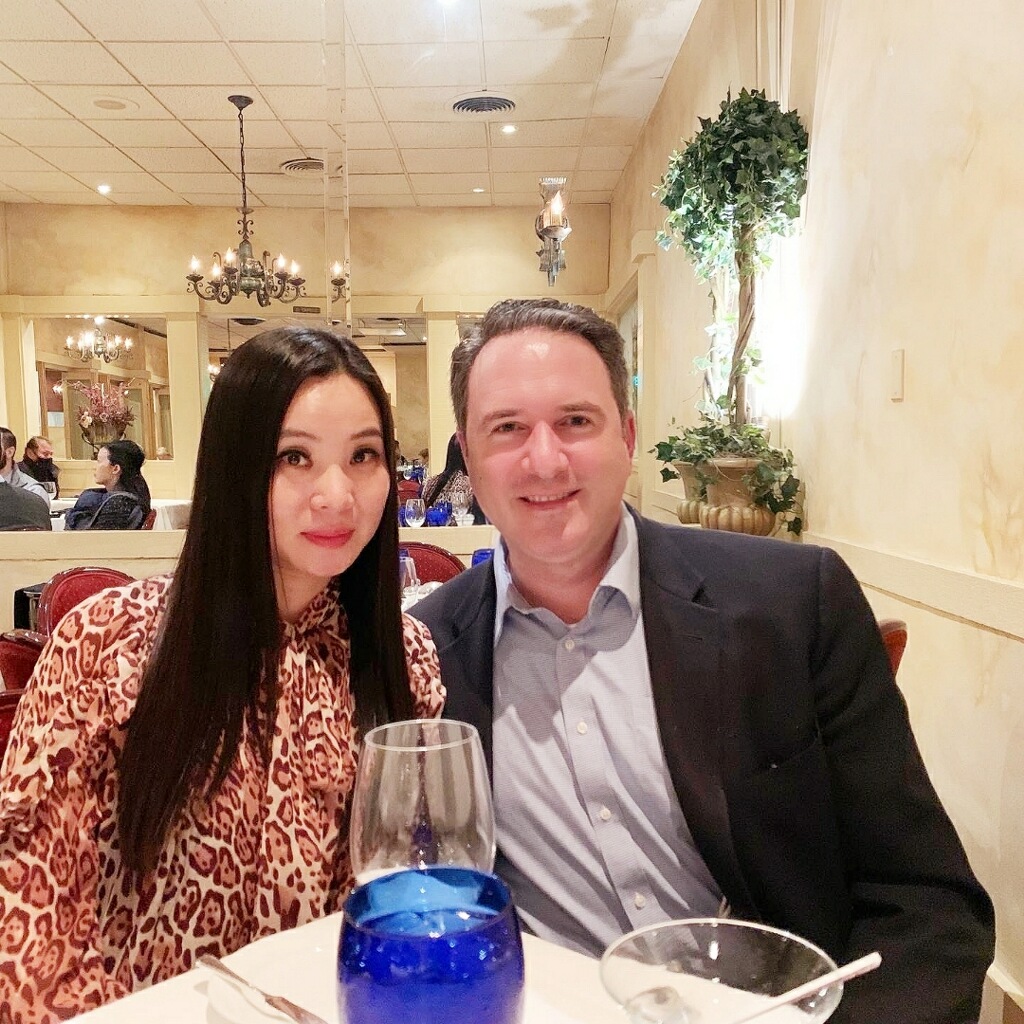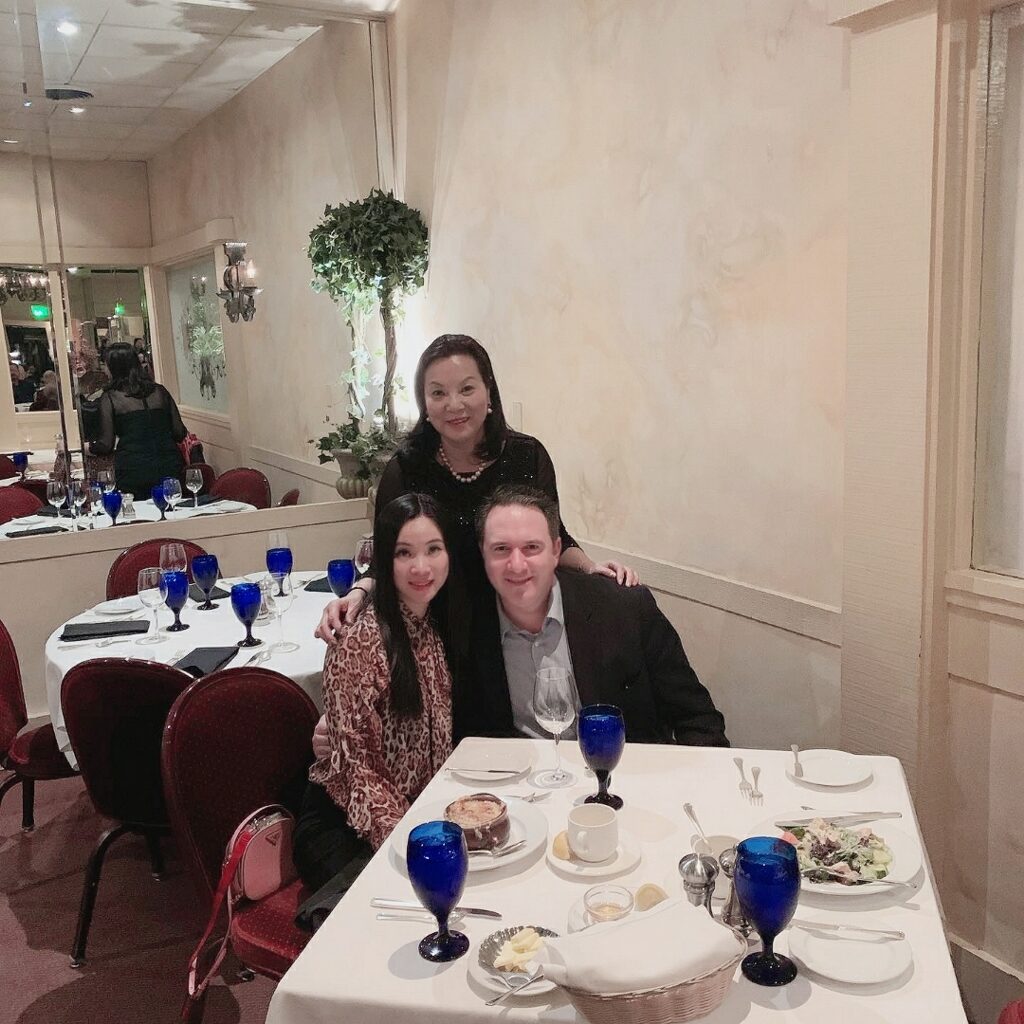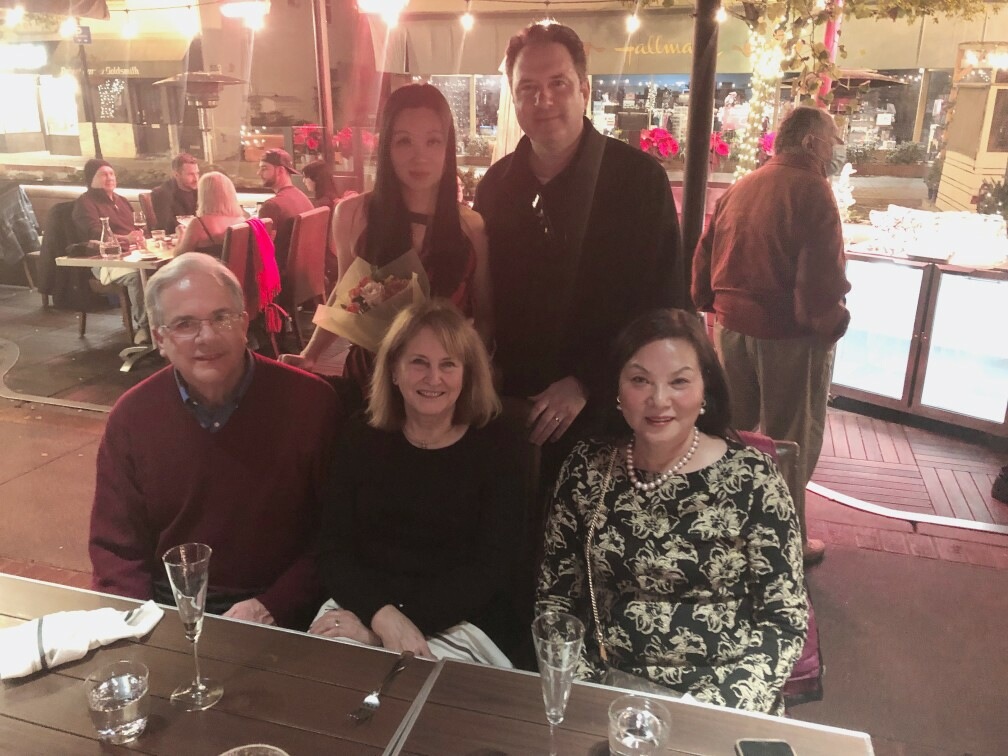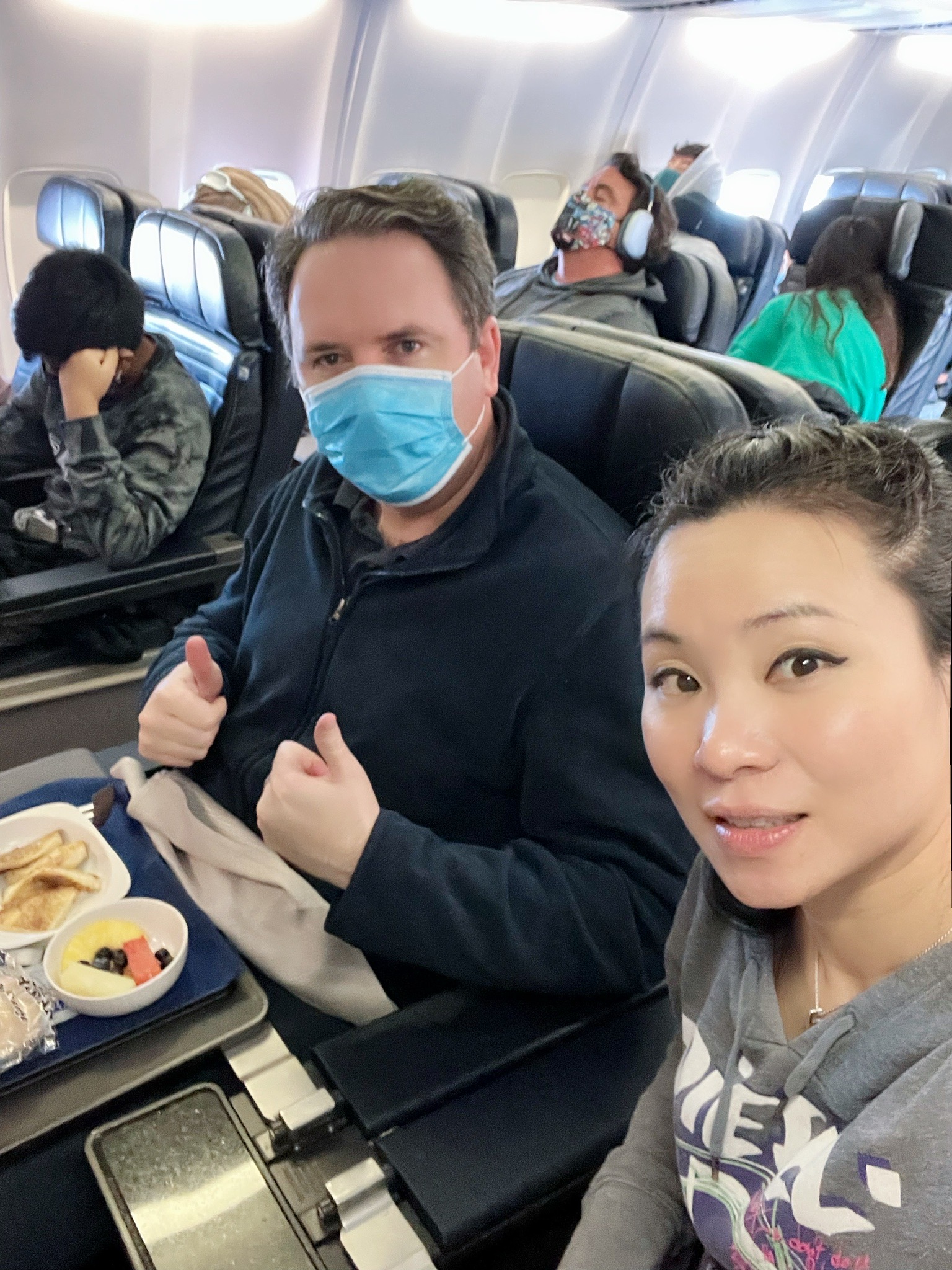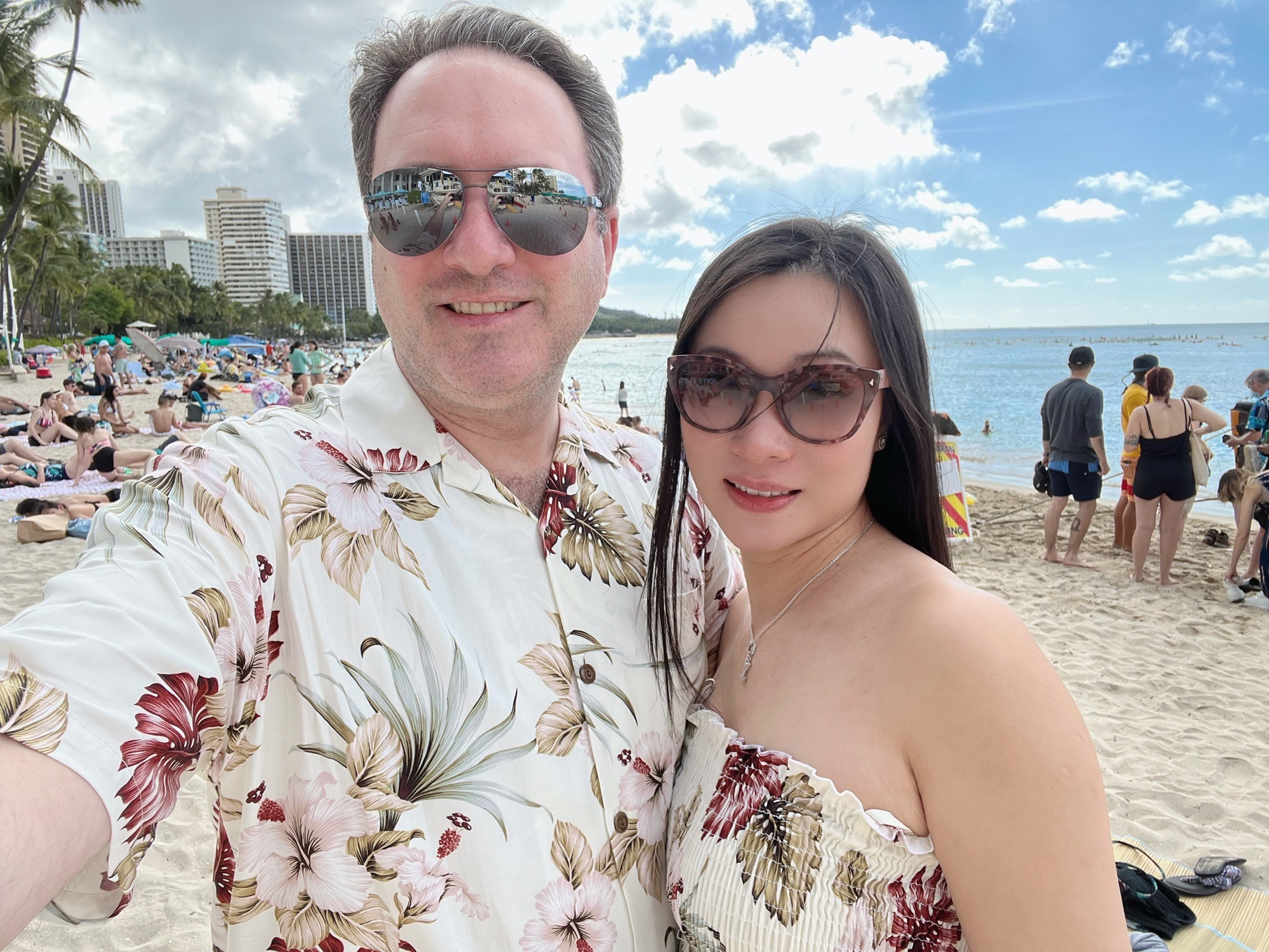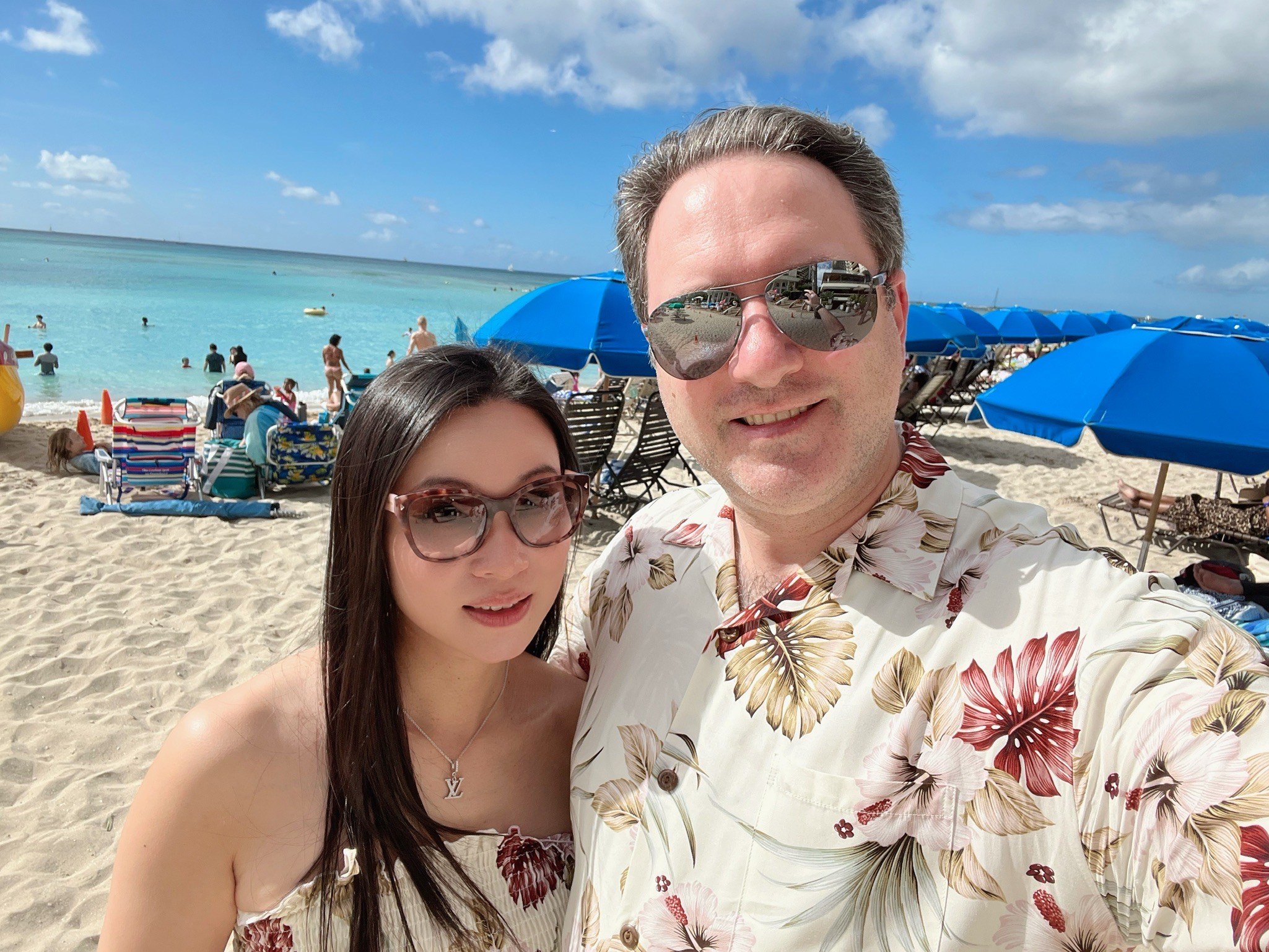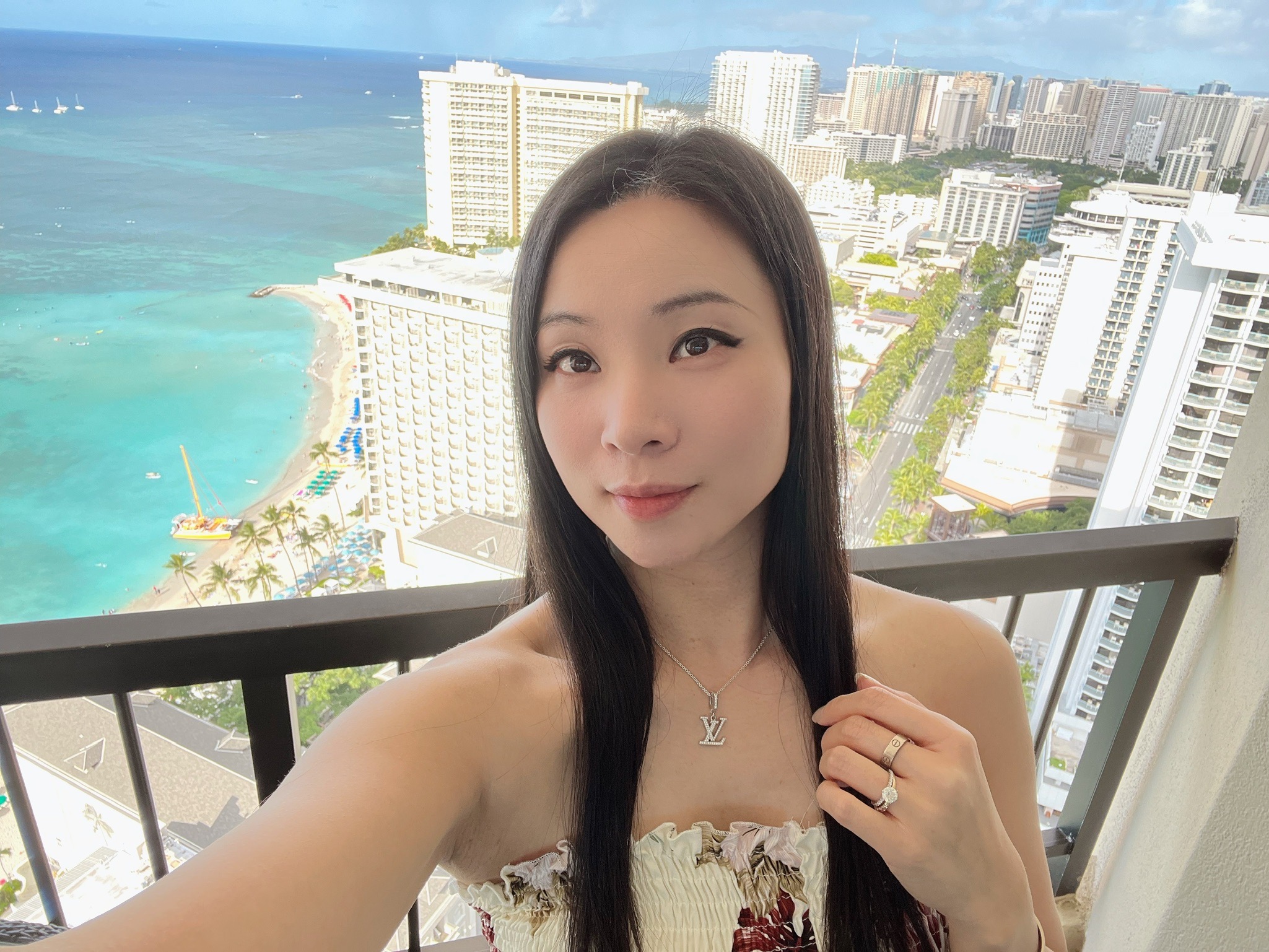 Engagement Photos
Coming soon.
Tina's Bio
Tina was born in Hangzhou, the capital city of Zhejiang, China. Marco Polo described Hangzhou as "The City of Heaven, the most beautiful and magnificent in the world." Hangzhou is also known as the "Silicon Valley" of China. Tina's parents came to the U.S. in the 1990's to expand their family business; Tina moved to L.A. in 2000. She attended USC, where she achieved a Bachelor's Degree in Business Entrepreneurship, graduating a year earlier than expected. During her senior year, she became the first assistant to the professor (Dr. Henry Cheeseman) of Business Law as an undergraduate student. Tina later joined Walgreens and managed over 30 employees across stores in the L.A. area. At the age of 23, with a small seed investment from her family, Tina co-founded and served as CEO of her first startup, Kaiman Tool, Inc., which distributes automotive tools to retail chain stores. One of their most successful product series grossed over $26 million in revenue over the years. Tina later put together a fund for her second startup, Cathy Logistics, Inc., which she co-founded and was CEO of in early 2018, around the time she was accepted into the Innovation and Entrepreneurship program at Stanford Graduate School of Business. Despite high operational costs at its approximately 45,000 sf facility in a prime location in L.A., the company attained the facility's full capacity after just two months from commencing operations, and achieved profits within a mere seven months. The business was acquired in December 2018. Tina completed the program at Stanford in 2020 (longer than expected due to the cancellation of in-person classes). From 2019 to 2021, Tina also served as the community manager of the USC Alumni Entrepreneurs Network, and has been actively doing volunteer work across non-profit organizations. Tina currently works in commercial real estate focusing on significant purchase and leasing transactions. Her interests include golf, fashion, and business, and she is looking forward to settling down and starting a family with Andy.


Andy's Bio
Andy is from San Francisco, California, where he was born in 1980 while his parents were stationed at the Presidio of San Francisco. After moving around for several years while Dad was in the service, the Watters family settled in California again in 1985. They moved to San Mateo in 1988; Andy considers San Mateo to be his hometown since he has spent at least 20 of the last 30+ years there. Andy attended high school at Saint Ignatius in San Francisco, followed by UCLA for undergrad, where he majored in History, was President of his fraternity (Theta Chi), and was on the national tournament team for UCLA Mock Trial. Andy graduated in 2002 and immediately attended UC Hastings law school in San Francisco, where he graduated in 2005. He has practiced law for sixteen years, with twenty trials and three arbitrations as well as his own law firm. In his spare time, he enjoys creative writing, independent music and film production, and web application programming. Andy is running for Congress in 2022 as a moderate Democrat.


Bridal Banquet
Tina plans to host a classy dinner-type event for her friends in late January in L.A. Andy is not having a bachelor party, and he is putting his friends on notice that he will forcefully resist any efforts to kidnap him to Vegas. If his friends are prepared to wake up inside a hospital, so much the better!


Wedding Details
TBD. We estimate there will be 180 guests at the reception, and the venue is expected to be a hotel/resort. I expect to have a live band, depending on whether there is a good fit. We are planning to livestream the festivities so that Tina's relatives in China and overflow guests can virtually attend, and I will also be professionally filming with multiple cinema cameras, haha. In accordance with L.A. County mandates, we ask that all guests be vaccinated against COVID-19 and also wear masks, except when actually eating or drinking.


Invitations/RSVP's
All invitations will be sent via email through our custom web application/portal, with one-click RSVP and the option to add notes. Due to the number of guests, short time frame, and cost, we unfortunately have to cap children's attendance by limiting kids to age 12 or older. We also simply can't invite everyone, so please don't take it personally if you don't get the nod. Sorry! The livestream will at least provide a window into the event for anyone unable to attend in person.


Gifts
We are going to be back and forth while I fix up and sell my condo, so honestly, we would prefer to defer physical gifts until buying our permanent home.


Conclusion
The official tagline for our wedding, as well as the title of my speech, is: "A New Element." It's obvious: I am the luckiest guy in the Universe.


Wedding photos and video
Check back after February 20, 2022 (estimate).


Guestbook
Feel free to email me any well-wishes or messages you would like to share: andrew@andrewwatters.com


Images courtesy of
Liz Fosslien
---
© 2023 Andrew G. Watters
Last updated: August 26, 2023 09:19:35
Telemetry: page generated in 0 milliseconds for user at 34.239.148.127 on 2023-10-04 08:24:32